Periodontal(gum) disease is an infection of the tissues that hold your teeth in place. It's typically caused by poor brushing and flossing habits that allow plaque to build up on the teeth and harden. In advanced stages, periodontal disease can lead to sore, bleeding gums; painful chewing problems; and even tooth loss.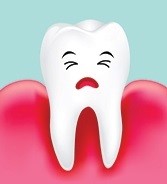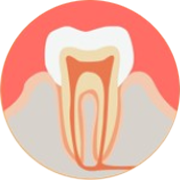 Stage 1
Healthy gum has light pink color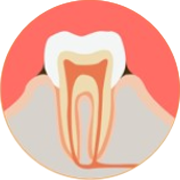 Stage 2
Plague build up on the tooth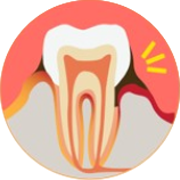 Stage 3
Sore and bleeding gum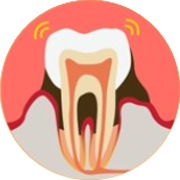 Stage 4
Inflammation and bone loss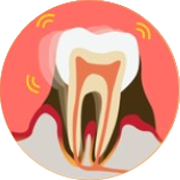 Stage 5
Painful chewing problems and even tooth loss
 Gingivitis
One of the reasons gingivitis is so dangerous is because it is very easy to overlook. Patients with gingivitis may have bad breath and gums that bleed when they are flossed. Fortunately, gingivitis is highly treatable. The most effective form of treatment at this stage is good oral hygiene on the patient's part. You'll be asked to evaluate and improve your oral hygiene regimen, including proper brushing, flossing, rinsing, and coming in for regular checkups.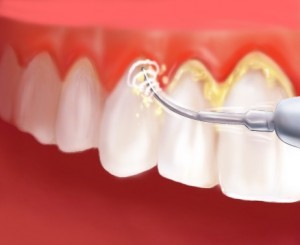 Deep Cleaning (Scaling and Root Planing)
The dentist, periodontist, or dental hygienist removes the plaque through a deep-cleaning method called scaling and root planing. Scaling means scraping off the tartar from above and below the gum line. Root planing gets rid of rough spots on the tooth root where the germs gather and help remove bacteria that contribute to the disease. In some cases, a laser may be used to remove plaque and tartar. This procedure can result in less bleeding, swelling, and discomfort compared to traditional deep cleaning methods.